Why You Should Care About Carob, Especially If You Are Overweight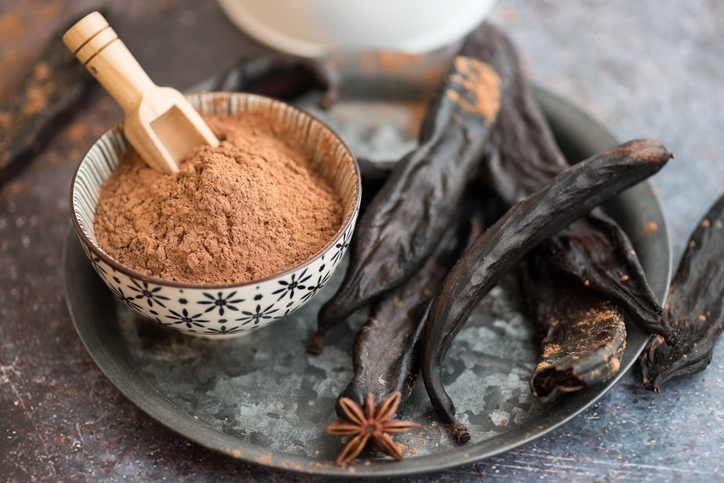 By Joy Stephenson-Laws, J.D., Founder
Healthy foods really can have magical effects. For example, foods high in vitamin C, such as lemon, orange, kiwi, broccoli and bell pepper, may help prevent scurvy and may even help better manage diabetic foot ulcers and slow down aging of our skin.
Carob powder appears to be another one of these magical foods.
First of all, what is carob powder?
In a nutshell, carob powder (also called carob flour) is a cocoa powder alternative. It is also sometimes used as a caffeine-free coffee powder alternative. Carob itself comes from the pods of carob trees which are native to the Meditterean and belong to the legume family.
Some might say carob tastes like chocolate but less bitter (compared to chocolate in its most natural form. Not milk chocolate which is processed and has additives). It is also said to have a nutty, coffee-like taste which, of course, explains why it is used as both a cocoa and coffee alternative.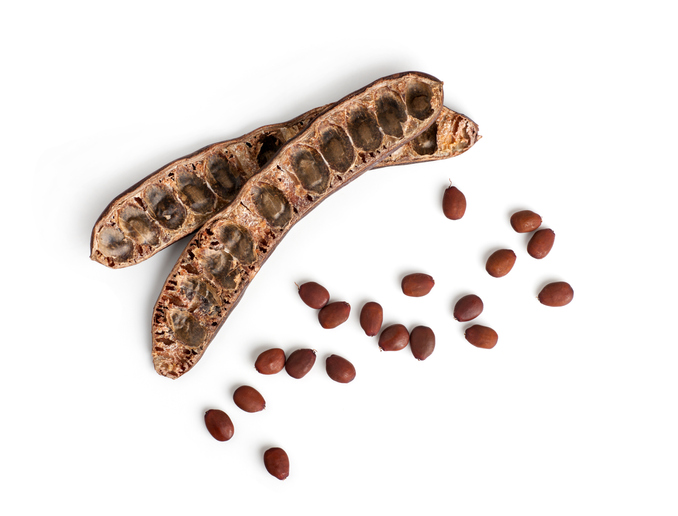 But what really intrigues me are the potential health benefits of incorporating carob into your diet.
Carob is gluten-free, low in calories and contains essential nutrients such as calcium, magnesium, zinc and some B vitamins. Carob fiber is also a rich source of polyphenol antioxidants.
And according to a recent study involving mice, carob powder exhibited powerful anti-obesity effects. Some of the mice were fed a high-fat diet for 52 days. Not surprisingly, the mice gained a significant amount of weight (including visceral fat, also called belly fat, which can wrap around abdominal organs). But to my surprise some of the mice were fed carob powder extract along with a diet similar to the high-fat diet, and the researchers found that these mice experienced a significant reduction in their weight and visceral fat.
"Furthermore, fatty liver was suppressed and the size of adipocytes (fat cells), which make up fatty tissue, was significantly reduced," according to one report discussing the study.
More research is necessary to conclusively show the relationship between carob and weight loss but even this information may be significant. Many Americans struggle with being overweight or obese and fighting that belly fat. Excessive belly fat is said to be the most dangerous type of fat, because it can wrap around internal organs and increases the risk of developing serious diseases including type 2 diabetes, non-alcoholic fatty liver disease and heart disease (which is the leading killer of both men and women in the United States). If there are potential benefits of carob, we need to educate ourselves about it.
Carob powder may have magic-like, anti-obesity effects, but it is not a magic cure to being overweight or obese.
This study does not justify eating unhealthy, processed foods and being sedentary and then simply incorporating carob powder into your diet to undo the damage. That method will not work, especially in the long-term. But it does, once again, prove that healthy foods can be great for your health. Moreover, you do have the power to potentially reverse a serious health issue if you change your diet and incorporate healthy foods into your daily eating. You can really make a difference if you change your whole lifestyle by exercising regularly, drinking alcohol in moderation (if at all), avoiding smoking at all costs, getting good quality sleep and managing stress.
Ways to incorporate carob into your diet.
Make a delicious

carob and banana smoothie

(include

cinnamon

for extra nutrients, antioxidants and flavor).

Craving hot cocoa despite the fact that summer is quickly approaching? Try

hot carob

instead.

Add carob powder to your oatmeal or yogurt.

Try making these

oat carob banana muffins

.

Trying to quit caffeine or drink less of it? Try this

carob latte

(this recipe includes delicious

dates

).

You can also use carob chips instead of chocolate chips when you bake.

There are also dietary supplements that contain carob, but it is absolutely imperative to speak with your doctor first before taking any kind of supplement.
Overall, carob appears to be a safe food to include in your diet, however, it is always recommended to speak with a competent healthcare professional when you plan on introducing a new food to your eating plan. This is especially true for those with food allergies, existing medical issues and those who are pregnant or breastfeeding.
Are you a fan of carob? Are you a chocolate addict and carob just doesn't seem to do the trick? Please share!
Enjoy your healthy life!
Disclaimer: This article is not intended to provide medical advice. Please consult with your doctor or another competent healthcare practitioner to get specific medical advice for your situation.
The pH professional health care team includes recognized experts from a variety of health care and related disciplines, including physicians, attorneys, nutritionists, nurses and certified fitness instructors. This team also includes the members of the pH Medical Advisory Board, which constantly monitors all pH programs, products and services. To learn more about the pH Medical Advisory Board, click here.
Newsletter
Related Products